School Groups
Breckenridge History is committed to sharing our local history with students of all ages.  Teachers can choose a visit to our downtown museums, a hike to learn about local mining operations, or a gold panning demonstration at a former mine site. Alternatively, we offer in classroom presentations (Summit County only) and a virtual field trip for grades K-5. Please complete the school group inquiry form for more information.

Thanks to a Summit Foundation grant, educational programs and field trips are free of charge for Summit County educators and their students.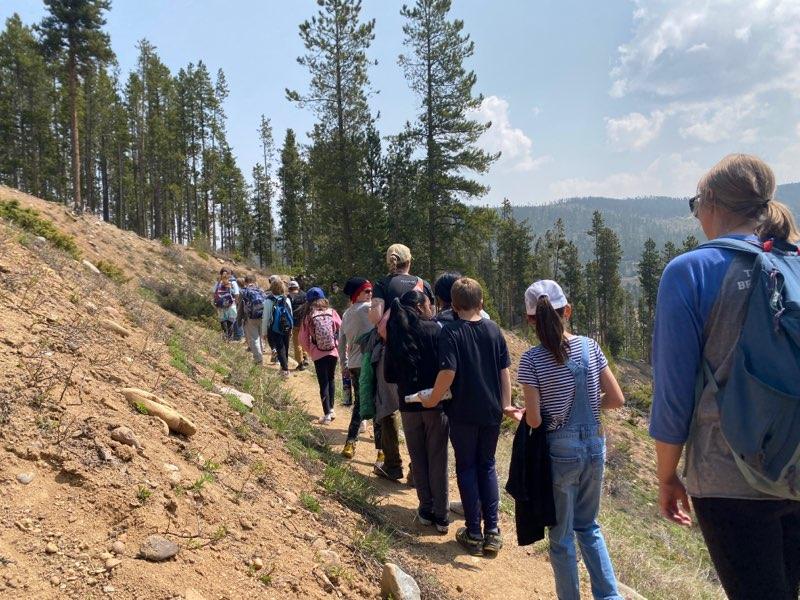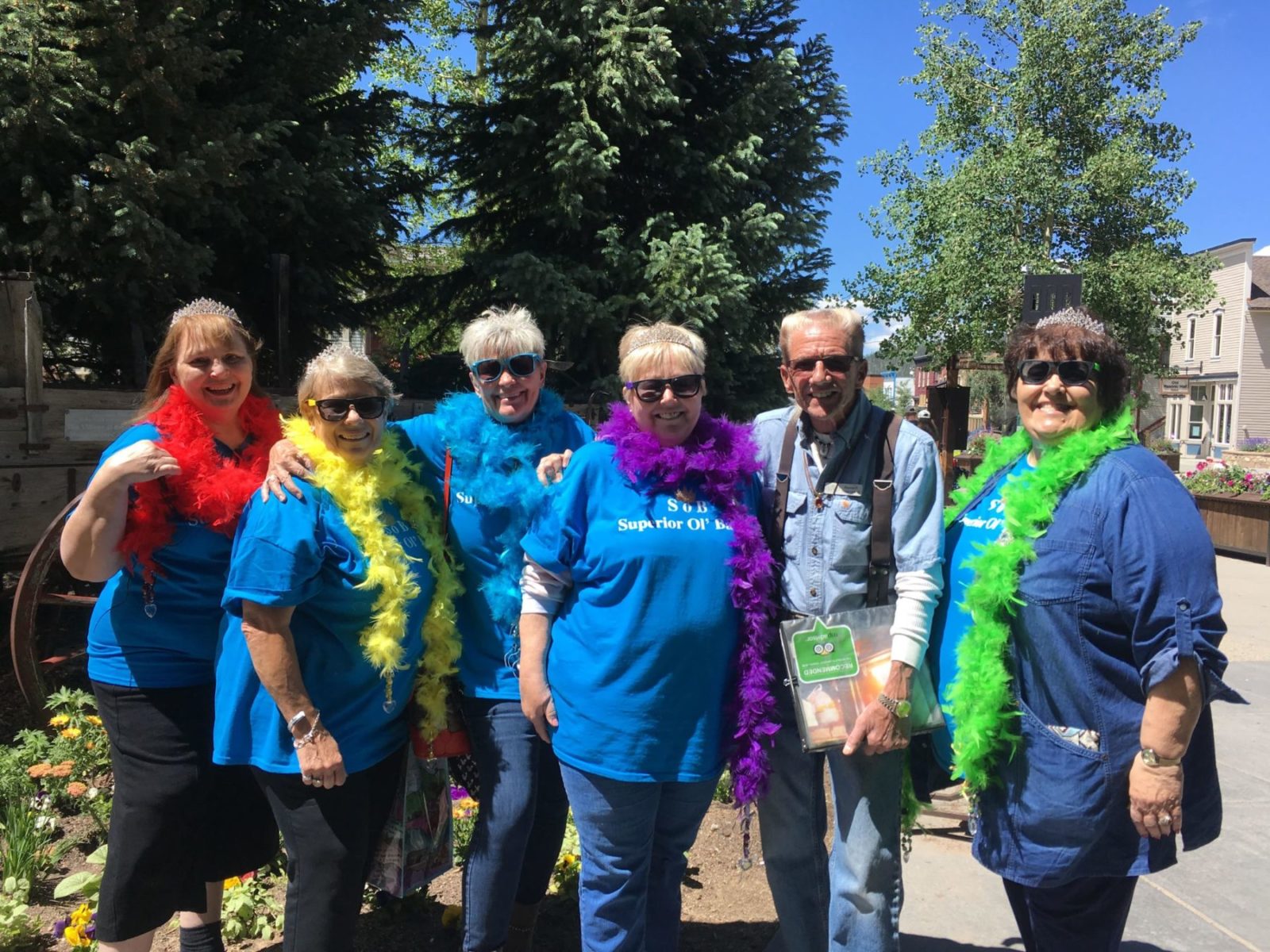 Family and Corporate Groups
Breckenridge History offers an extensive array of activities and museums with something for everyone. If you have 12 or fewer in your group, we suggest booking everyone together on an activity. If you have more than 12, we suggest splitting your group and booking on several time slots. We do not offer privately scheduled tours at this time. If you would like a private tour experience, you are welcome to reserve an entire activity even if you have fewer than 12 participants.
Wedding Ceremony Site Rentals
Breckenridge History has several unique outdoor properties that are available to rent for wedding ceremonies June through September (weather dependent). Our sites are a blank canvas and we do not provide facilities, equipment, or access to power or water. Due to the sensitive nature of our properties, we are unable to host wedding receptions or other catered events. If you'd like more information or to request a site, please complete our Site Rental Inquiry Form.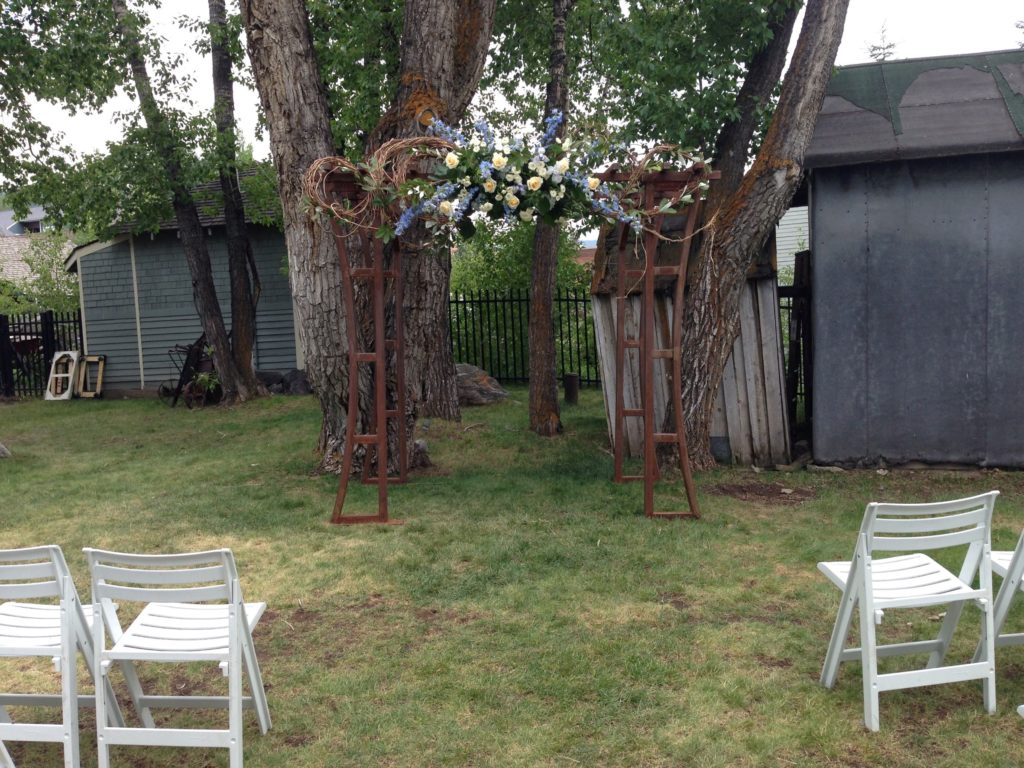 Barney Ford Museum Lawn
The large, landscaped lawn is an inviting venue conveniently located on Main Street. The property is elevated off street level and fully fenced for privacy. Mature evergreens and cottonwoods line the perimeter and provide a sense of seclusion in the heart of downtown. Not available on July 4th.
Address: 111 East Washington Avenue  | Rental Fee: $200 | Occupancy: 150
Alice G. Milne Park
(not available 2022 season)
This charming pocket park is perfect for small ceremonies. The manicured lawn is ideally located within walking distance of Main Street and offers stunning mountain views of the Ten Mile Range. Milne Park is both casual and elegant with a stamped concrete pathway and native flowers.
Address: 102 North Harris Street |
Rental Fee: $150  |  Occupancy: 50
Lomax Mine Site
This rustic and enchanting site is wonderful for a variety of gatherings. Authentic mining structures dot the property and lush trees provide a lovely backdrop. It is just outside downtown Breckenridge and offers a private but accessible location with ample parking. The site is typically not available to rent during operating hours.
Address: 301 Ski Hill Road  |
Rental Fee: $150 | Occupancy: 50